CAS™ CI200SC – Wash-down Floor Scale
7,340.00 AED – 9,110.00 AED (Excl. VAT)
Full stainless steel structure 304
Water-proof/wash-down indicator & structure
Available capacities/ divisions range: 500~5,000 kg / 100~500g
Available (standard) platform sizes: 1x1m | 1.2×1.2m | 1.5×1.5m
Add-on:-
Included: Delivery & Onsite limited warranty repair: All UAE

Optional: EIAC (DAC) calibration certificate from 3rd party lab.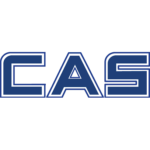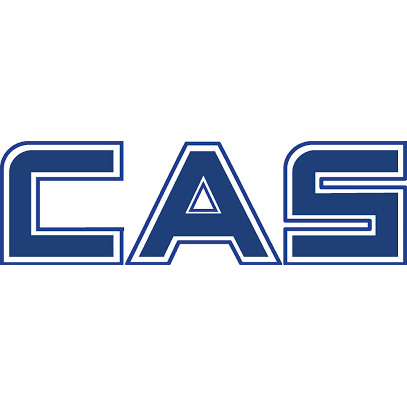 No.
Thumbnail
Model / Part no.
Capacity / Division
Platform Size
Stock
Quantity
Price
1
CI 200SC W1010 3
500~3000 Kg/ 0.1~0.2 Kg
100x100cm (1x1m)
In
Stock
7,340.00

AED

Add to cart
2
CI 200SC W1212 3
500~3000 Kg/ 0.2~0.5 Kg
120x120cm (1.2x1.2m)
In
Stock
7,980.00

AED

Add to cart
3
CI 200SC W1515 5
3000~5000 Kg/ 0.5~1 Kg
150x150cm (1.5x1.5m)
In
Stock
9,110.00

AED

Add to cart
No.
Thumbnail
Model / Part no.
Capacity / Division
Platform Size
Stock
Quantity
Price
Description
Feature
CAS CI200 series is designed for static check-weighing operations along with other bench weighing applications from general-purpose to wash-down. Suitable for use in wet and harsh industrial environments due to its fully stainless steel construction that offers durability and cleanliness.
Features:
Waterproof Floor Scale
Available Capacities: from 3000 & 5000 Kg
Display: 25mm LED
Body Structure:
-Platform: Heavy-duty, low profile, single deck, Stainless Steel 304
-Indicator: Waterproof Wash-down Stainless Steel IP67, Wall/Desk Mount kit Included
Load Cells: 4 nos. of standard OIML Stainless steel shear beam type
legs: 4 height adjustable swivel Stainless steel and rubber feet
5m cable
Selectable Units: Kg/ Lb.
Functions: Unit Conversion, Hold, Accumulation, TARE, Net, Gross, Zero, Check Weight, Auto Calibration, Time & Date, Auto Zero, livestock stabilization, Illumination Level, Auto off, ID capabilities, Print Format, programmable Special function
Interface: Serial RS232
AC/DC adaptor 110-240v with rechargeable battery
Over Load Protection with alert
Description:
CAS CI-200SC Digital Check-Weigh Indicator series is a compact weighing Indicator with stainless steel housing (IP67). LCD display with check-weigh lights for static check-weighing scales.
Platform Structure is Waterproof Wash-down Stainless Steel and 6 wire and 4 wire load cell support and PC command mode. Applicable for various weighing applications, with the added flexibility of manually setting functions via numeric keys. The CI-200SC series has an internal rechargeable battery and is highly portable and ideal for wet & harsh environments.
The CI-200 Series, a family of digital indicators providing full-featured versatility and dependability at an economical price. A wide array of standard features include either 304 stainless steel IP67 rated or hardened plastic NEMA 12 enclosures, AC or DC operation, choice of dry cell or rechargeable battery, full function numeric keypad, ID capabilities, and much more.
Waterproof Platform Scale
72 Hrs of continuous use (6V4Ah Sealed Batteries)
Available capacities: 3000 & 5000 Kg
Brighter and Clear LED Display
3 colored check-weighing lights
IP67 grade Stainless steel structure
Number Key & Function Key applied
High Speed A/D conversion speed (80 times/sec)
Built-in Chargeable battery
Selectable Units: Kg/ Lb.
Hold
TARE
Net
Gross
Zero
Check Weight
Auto Calibration
Auto Zero
Time & Date
Livestock stabilization
Illumination Level
Auto-off
ID capabilities
Print Format
Programmable Special function
Interface: Serial RS232
Load Cells: 4 nos. of standard OIML Stainless steel shear beam type
Legs: 4 height adjustable swivel Stainless steel and rubber feet
5m cable
Legal for trade
Great for all type of Industries
Specifications
Model
CI-200S-A-1010-3
CI-200S-B-1212-5
CI 200S-C-1515-5
Capacity x Readability
3000 Kg

200 gm

3000 / 5000 Kg

200 / 500 gm

5000 Kg

500 gm

Resolution
Internal Degradability: 1/520,000

External Degradability : 1/10,000, (1/30,000 Non approval)

Approvals
NTEP COC# 11-026
Loadcell Input  voltage
DC 5V
Loadcell connection
8 @ 350 ohm / 16 @ 1000 ohm
Zero Calibration
0~2 mV/V
Input Sensitivity
Over 2.0μV/D (OIML,NTEP), 0.5 μV/D(Non approval)
Digits
6 digits (weight)
Display
6 Segment 1 inch / 25 mm LED

3-color weight distinguishing  LED (CI-200SC)

Display Designators
ZERO, TARE, GROSS, NET, STABLE, UNIT
A/D Conversion speed
80 times/sec
Water Proof Grade
IP67
Load Cell
4 nos. of standard OIML Stainless steel shear beam type
Keys
10 numeric keys, 2 function keys
Functions
Unit Conversion, Hold, Accumulation, TARE, Net, Gross, Zero, Check Weight Auto Calibration, Time and date, Auto Zero, livestock stabilization, Illumination Level, Auto-off, ID capabilities,
Interface
RS-232C
Operating Temp
-10°C ~ 40°C / 14°F ~ 104°F
Power
DC 12V , AC 100~240 V adaptor, 6V battery
Battery Life Time
Approx. 26 hours
Battery charging time Approx.
Approx. 12 hours
Platter Size (CM)
1.0×1.0
1.2×1.2
1.5×1.5
Dimensions (CM)
100x100x10
120x120x10
150x150x10
Product Weight (approx.)
120 kg
150  kg
180 kg
Warranty
1 Year
Optional Accessories:
Indicator Stand
Metal Shielded Cable
Ramps
Pallet Trolley
Test Weights
Brand
CAS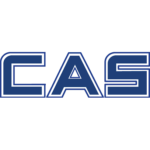 Additional information
| | |
| --- | --- |
| Model / Part no. | CI-200SC-W1010-3, CI-200SC-W1212-3, CI-200SC-W1515-5 |
| Capacity / Division | 500~3000 kg/ 0.1~0.2 kg, 500~3000 kg/ 0.2~0.5 kg, 3000~5000 kg/ 0.2~0.5 kg, 3000~5000 kg/ 0.5~1 kg |
| Platform Size | 100x100cm (1x1m), 120x120cm (1.2×1.2m), 150x150cm (1.5×1.5m) |
| Scale Capacity Range (Platform) | 400-600 kg, 700-1,000 kg, 1,500-3,000 kg (1.5-3 ton), 4,000-5,000 kg (4-5 ton) |