SENS S2 series
HS ES2 mini hanging/crane scale provides the most efficient, simple solution to suspension weighing.
Type: Compact Crane Hanging Scale
Brand: SENS (USA)
Model: S2 Series
Body Structure: Aluminum case with Stainless Steel Shackle and alloy steel hook
Waterproof panel
Display: 43mm (XL) Blued LCD display
Units: Kg/ Lb.
Functions: Units Conversion, Hold, TARE, Zero, Calibration, Auto Zero, low battery, Auto Power Off
AA battery power supply
Over Load Protection and alarm
Warranty : 3 Years
Including delivery to UAE by courier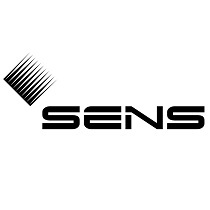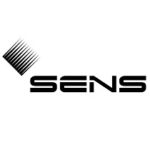 | No. | Thumbnail | Model | Capacity / Division | Stock | Quantity | Price | |
| --- | --- | --- | --- | --- | --- | --- | --- |
| No. | Thumbnail | Model | Capacity / Division | Stock | Quantity | Price | |
Description
The OCS-S2 is a mini hanging/crane scale that has fast become one of our best-selling crane scales. Constructed of aluminium it is a hardwearing and reliable crane scale which is built to last. With capacities ranging from 100 kg to 1 ton it is suitable for a wide range of applications.
To ensure that the OCS-S2 is always highly accurate and reliable an overload alarm is fitted which will sound when the scale is reaching its maximum load. An infra-red remote control is provided with this scale making it easy to operate the scale from a safe distance. The shackle of the OCS-S2 is stainless steel which provides strength and durability.
Tare, Zero and Hold features ensure that reliable and accurate readings are always provided. The scale has a large, bright red LED display which makes the weight reading easy to see from distances or in poorly lit environments.
Features:
Precision aluminum alloy case
High strength paint
43mm LCD display
Zero
Tare
Hold
Auto power-off
Overload alarm
Unit switch
Stainless steel shackle and alloy steel hook
AA*4 battery
Optional colors
Available Capacities: 100-1000kg
Specifications: 
| | |
| --- | --- |
| Accuracy class | OIML III |
| Tare range | 100%F.S. |
| Zero range | 4%F.S. |
| Safe overload | 120%F.S. |
| Overload alarm | 100%F.S.+9e |
| Battery | AA*4 |
| Temperature range | -10℃~40℃ |
| Battery life | >60h |
| N.W. | 1.4kg |
Brand
Sens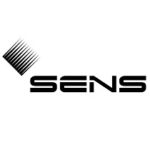 Additional information
| | |
| --- | --- |
| Weight | N/A |
| Scale Capacity Range (Crane) | 100-300 kg, 500-1,500 kg |
| Model | HS-ES2-100, HS-ES2-300, HS-ES2-500, HS-ES2-1000 |
| Capacity / Division | 100 kg / 0.05 kg, 300 kg / 0.1 kg, 500 kg / 0.2 kg, 1000 kg / 0.5 kg |