SENS L2 series
OCS L2 Crane scale is a combination of the sound and proven mechanical design, with today's most advanced electronics to provide a superb feature set. It is versatile, reliable, accurate and easy to operate.
Precision aluminum alloy case
High strength paint
Integrated load structure
24mm LCD display
Stainless steel shackle and hook
AA*3 battery
Optional colors
Capacity: 30-300kg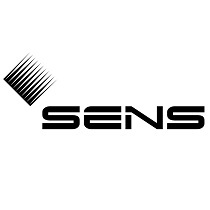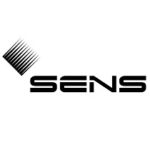 | No. | Thumbnail | Model | Capacity / Division | Stock | Quantity | Price | |
| --- | --- | --- | --- | --- | --- | --- | --- |
| No. | Thumbnail | Model | Capacity / Division | Stock | Quantity | Price | |
Description
The OCS-L2 is an ultra-lightweight aluminium crane scale with a wide range of capacities – from 30kg to 300kg – and accuracies. This hanging scale is widely used in post offices, freight depots and sorting and collection centers.
To help ensure the longevity and accuracy of this scale it is fitted with an overload alarm which will sound when the scale is reaching maximum capacity. The hook and shackle on the OCS-L2 are constructed of stainless steel to provide strength and durability.
To prolong the already impressive battery life the OCS-L2 comes with an auto-power down function that will shut the scale down after it has been sat idle for a set amount of time.
Hold, Tare and Zero features come as standard to help ensure that accurate and reliable weighing results are provided each and every time. SMT technology, quality integrated circuit and dedicated weighing load cell, ensures long time stability.
Features:
Precision aluminum alloy case
High strength paint
Integrated load structure
24mm LCD display
Stainless steel shackle and hook
AA*3 battery
Optional colors
Capacity: 30-300kg
Zero/Tare
Display hold
Voltage display
Overload warning
Auto power off
Unit switch
Resolution switch
Warranty : 1 Year
Specifications:
| | |
| --- | --- |
| Accuracy class | OIML III |
| Tare range | 100%F.S. |
| Zero range | 4%F.S. |
| Safe overload | 120%F.S. |
| Ultimate overload | 120%F.S. |
| Overload alarm | 100%F.S.+9e |
| Battery | AA*3 |
| Temperature range | -10℃~40℃ |
| N.W. | 650g |
Brand
Sens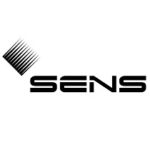 Additional information
| | |
| --- | --- |
| Weight | N/A |
| Scale Capacity Range (Crane) | 30-50 kg, 100-300 kg |
| Model | HS-L2-30, HS-L2-50, HS-L2-100, HS-L2-150, HS-L2-200, HS-L2-300 |
| Capacity / Division | 30 kg / 0.01 kg, 50 kg / 0.02 kg, 100 kg / 0.05 kg, 150 kg / 0.05 kg, 200 kg / 0.1 kg, 300 kg / 0.1 kg |