SENS A series – 1-20ton Heavy Duty Crane Scale
The OCS-A is a general purpose crane scale with internal rechargeable battery. It comes with a heavy duty bow shackle on the top and a heavy duty eye safety hook on the bottom.
It has a capacity of up to 20 ton, and includes a remote control for easy access to buttons. Please note that this has a swing hook only, not a swivel.
Precision aluminum alloy case
High strength paint
Alloy steel load cell
Alloy steel shackle and hook
Display: 38mm LED display
Infrared Remote Control
Units: Kg/ Lb.
Resolution (Division) switch
Warranty : 3 Years
Calibration Certificate: Official ISO 3rd party calibration lab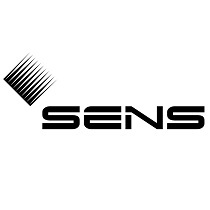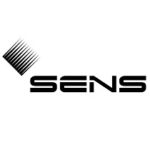 | No. | Thumbnail | Model | Capacity / Division | Stock | Quantity | Price | |
| --- | --- | --- | --- | --- | --- | --- | --- |
| No. | Thumbnail | Model | Capacity / Division | Stock | Quantity | Price | |
Description
Features:
 Type: Crane Scale
Brand: SENS (USA)
Model: A Series
Precision aluminum alloy case
Alloy steel shackle and hook
Display: 38mm LED display
High strength paint
Infrared Remote Control
Units: Kg/ Lb.
Resolution (Division) switch
Functions: Units Conversion, Hold, TARE, Zero, Total Accumulation, Calibration, Auto Zero, Auto Power off, anti-motion, illumination level, Gross & Net weight
Power: AC/DC with rechargeable battery
Over Load Protection with alarm
Warranty : 3 Years
Calibration Certificate: Official ISO 3rd party calibration lab
Specifications: 
| | |
| --- | --- |
| Accuracy class | OIML III |
| Tare range | 100%F.S. |
| Zero range | 4%F.S. |
| Safe overload | 120%F.S. |
| Ultimate overload | 400%F.S. |
| Overload alarm | 100%F.S.+9e |
| Battery | 6V/10Ah |
| Adaptor | DC9V/1.5A |
| Battery life | >100h |
| Temperature range | -10℃~40℃ |
| | | | | | |
| --- | --- | --- | --- | --- | --- |
| Max.Cap.(kg) | A(mm) | B(mm) | C(mm) | L(mm) | N.W(kg) |
| 1t | 58 | 83 | 30 | 420 | 12kg |
| 2t | 58 | 83 | 30 | 420 | 13kg |
| 3t | 73 | 107 | 33 | 480 | 15kg |
| 5t | 92 | 135 | 45 | 585 | 24kg |
| 10t | 94 | 147 | 60 | 770 | 43kg |
| 15t | 138 | 178 | 75 | 860 | 61kg |
| 20t | 135 | 250 | 75 | 950 | 64kg |
Brand
Sens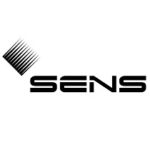 Additional information
| | |
| --- | --- |
| Scale Capacity Range (Crane) | 500-1,500 kg, 2,000 kg (2 Ton), 3 Ton, 5 Ton, 9-10 ton, 12-20 Ton |
| Model | HS-EA-1, HS-EA-2, HS-EA-3, HS-EA-5, HS-EA-10, HS-EA-15, HS-EA-20 |
| Capacity / Division | 1 ton / 0.5-1 kg, 2 ton / 0.5-1 kg, 3 ton / 0.5-1 kg, 5 ton / 1-2 kg, 10 ton / 1-2 kg, 15 ton / 5 kg, 20 ton / 10 kg |