Dini Argeo – "Easy Pesa 2GD" series Stainless steel scales , for ATEX 1, 21, 2, 22 zones
Fully stainless steel bench scales, for specific use in ATEX hazardous areas. Powered by a long lasting rechargeable battery which allows an easier installation directly where it's needed. These scales don't need a power supply socket in dangerous zone nor ATEX proof power supply cables. Provided with the ATEX declaration of conformity. Ex II 2G IIC T4 Gb X and Ex II 2D IIIC T197°C Db X protection.
Available Capacities: 15 Kg to 300 Kg
FUNCTIONS: Zero, Automatic tare, Presettable tare, Selectable function command, On/Off switching,
SELECTABLE FUNCTIONING MODE: High Resolution Weighing x 10, Net/Gross or lb/kg conversion, Weight totalization, Formula weighing, +/- Checkweighing, Counting (Max. resolution of 1.500.000 divisions.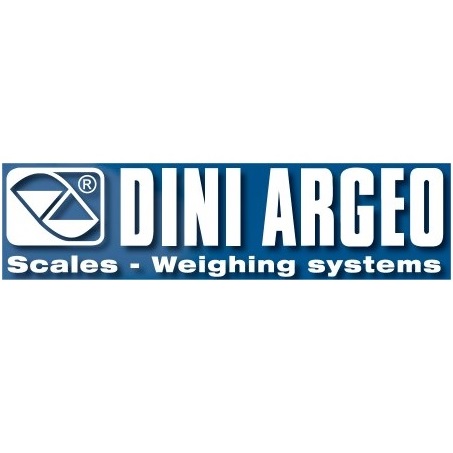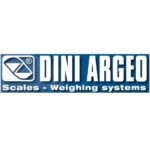 | No. | Thumbnail | Scale Capacity Range (Platform) | Model | Platform Size | Stock | Quantity | Price | |
| --- | --- | --- | --- | --- | --- | --- | --- | --- |
| No. | Thumbnail | Scale Capacity Range (Platform) | Model | Platform Size | Stock | Quantity | Price | |
Description
Approved "single point" STAINLESS STEEL load cell according to OIML R60 standards with protection against dust and water splashes according to IP67 standards.
ATEX approved load cell with ATEX protection:
ATEX II 1G Ex ia IIC T6 (Ta -20÷+40°C) TX (Ta -20÷+65°C) Ga.
ATEX II 1D Ex ta IIIC TX°C (Ta -20÷+40°C) TX°C (Ta -20÷+65°C) Da IP65.
IP68 Weight indicator for ATEX zones with protection methods according to:
ATEX II 2(2)G Ex ib [ib Gb] IIC T4 Gb for gases.
ATEX II 2(2)D Ex tb [ib Db] IIIC T197°C IP65 Db for dust.
Structure, enclosure and loading plate made in AISI304 satin finish stainless steel.
Adjustable levelling feet with plastic over shoe.
Supplied with support column, height:

500 mm in the "Q" models;
700 mm in the "X" models.

EC-Type-Examination certificate according to Annex III (ATEX directive). CE-M approvable (OIML R-76 / EN 45501).
Waterproof 17-key numerical and functional keyboard.
LCD display with 6 25-mm high contrast digits, clearly visible even in poor lighting conditions and with low temperatures, and with 6 LEDs for showing the active functions.
Up to 10.000e or multirange 3 x 3000e @ 0,3 µV/d in CE-M approved version for legal for trade use.
Up to 1.000.000 displayable divisions with internal resolution up to 3.000.000 points.
A/D 24-bit sigma-delta conversion, up to 100 conv./sec. autoselect.
Power supply through external battery pack with 160h operating time. An extra battery pack for continuous use (24/7) is available as option.
Charger included in the supply.
Brand
Dini Argeo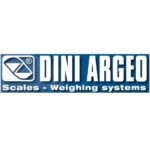 Additional information
| | |
| --- | --- |
| Scale Capacity Range (Platform) | |
| Model | EPQI2GD60B, EPQI2GD150B, EPXI2GD60B, EPXI2GD150B, EPXI2GD300B |
| Capacity / Division | 60 kg / 10 g, 150 kg / 20 g, 60 kg / 10 g, 150 kg / 20 g, 300 kg / 50 g |
| Platform Size | |